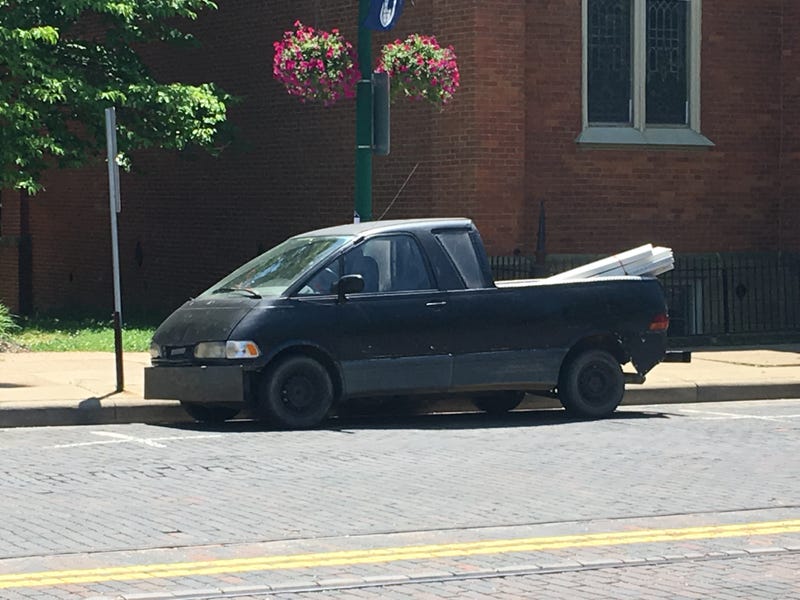 I finally got a picture of the Vuck! (that's what is spray paint yes onto the plywood rear bulkhead. I've driven passed this vehicle nearly everyday for the past 3 years it never had the chance to take a photo of it. He house it is normally parked at is in a seedy neighborhood and they would most certainly not appreciate a stranger walking by and taking a picture. Today it was parked downtown across from the city building. I was so excited to share it with you. I absolutely love it, even in its disheveled junkiness.
Someone's things seen today. A Red with white stripes Ford GT (the early 2000's ones). No pics, I turned around as soon as I could but it was already gone and I couldn't find it.
Also seen: a 70,000 mile spotless, original owner Cavalier z24. I talked to the lady who owned it and other than the convertible top seal being dryrotted it is in PERFECT condition. Yes it's cavalier and who cares, but that is exactly what makes it so interesting. Also she wants $5000 for it, but is taking offers as long as they aren't too low. She isn't keen on selling it.