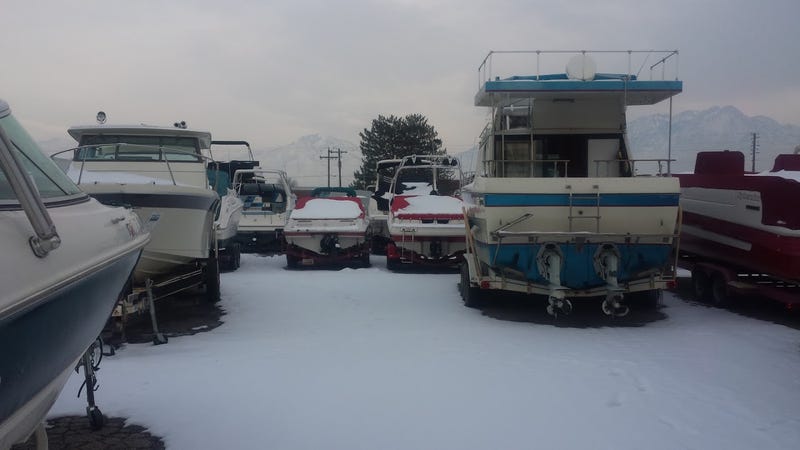 Not these ones...but this one

Actually, not this one either. It's in pretty bad shape and they are still asking too much. sad panda. They had a lovely 24 foot version of this boat with better engines, interior and a fiberglass top for $6000 though (top picture, brown stripe)....
on second thought...nah.