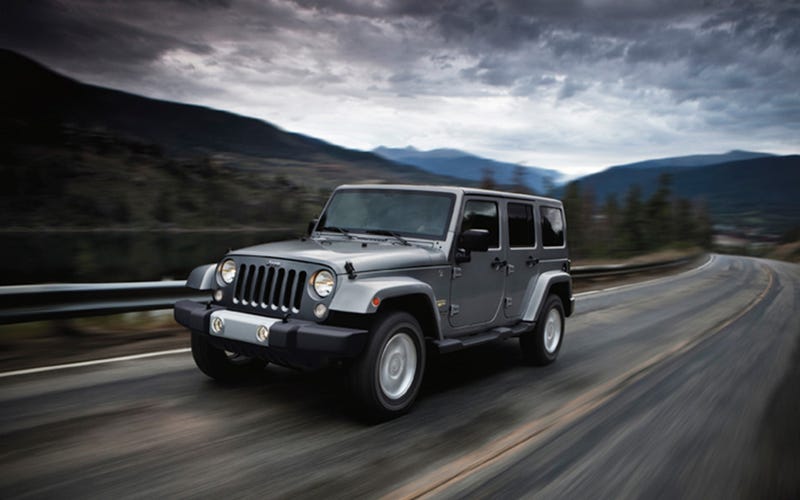 So the Jeep forums are talking about how the 2015 model year has a refined interior and is much cleaner as well as having more storage space... So I got interested and went onto Jeeps website and inevitably got side tracked by the configurator (which is still configurating 2014 MY)
When I bought mine (right when the 2014's hit the lot) they had Sport, Sport S, Sahara, and Rubicon as available trims. Now they have Sport, Sport S, Willys Wheeler, Freedom Edition, Sahara, Willys Wheeler W, Rubicon, Altitude, Polar, Dragon, and Rubicon X.
FFS, they didn't change a whole lot from 2013 to 2014 so why did it take so long to get these trim levels out? The part that gets me more though is the color options. When I bought my Sahara the available colors were Anvil, Billit Silver, White, Black, and Dune. Now you can get a Sahara in Amped, Anvil, Billit Silver, Black, White, Firecracker Red, Copperhead pearl, Dune, Flame Red, and Granite. That's 120% more color from the beginning of the model year! WTF Jeep.
/Rant