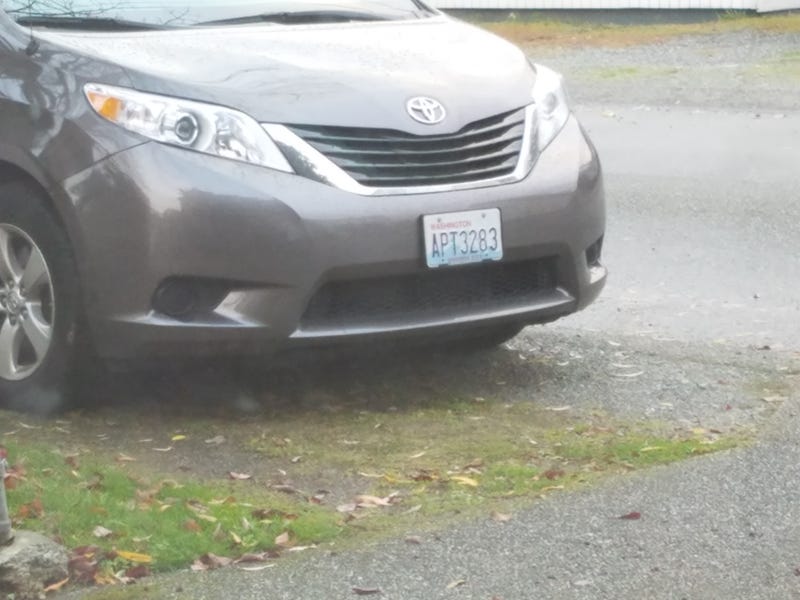 This Sienna pulled unnecessarily close to my driveway. They are not a resident on this street and I have no idea where the driver is. I assume visiting the nearby apartment complex. They are also parked barely past our mailboxes, which means if my mailman had a bad night, he will not deliver our mail out of spite.

You can't tell, but the actually entry into the driveway is ~2 feet narrower than what you usually see from my photos:
Tons and tons of other parking - at the building and down the street. But parked close to my entry instead for some reason. Backing in is a bitch without any cars around to begin with.

My wife always rolls her eyes because if we visit someone in a residential area, I'll look for some place to park that will be the least of inconvenience to locals. I even call people and ask where they want me to park, and get perplexed responses. "Uh, wherever."
Anyway this Sienna irks me. And then I get upset that I let little crap like this even register at all. I assure you: I have actual life problems like the rest of you (but I post chandeliers). But neighbors, parking, property... those things push mah buttons.
My next house will have a driveway wider than the grand canyon.