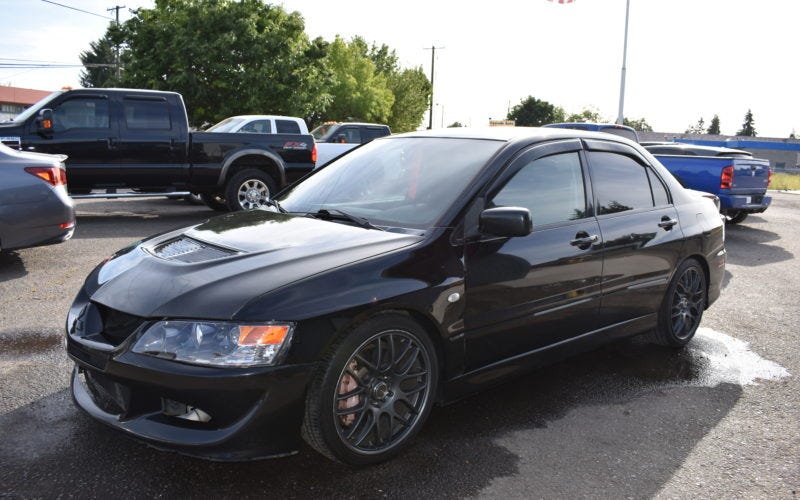 On my way home I finally stopped and looked at this today. It was the only car on the lot, next to a bunch of bro-dozers. It's been modded. I would be scared as the dealer says it has cams, but it looks like the stock turbo. It felt pretty stock when I drove it. They are about $6k too expensive, I mean it is a 14 year old car with 110k miles on it. No service history other than the stuff the dealer did, and that is very questionable.
https://jlauto.co/inventory/2003-mitsubishi-evolution-awd-turbo/
Nevermind the other cars, they don't reflect current inventory. This EVO was the only one there.
EDIT: Kinja nibbled the image