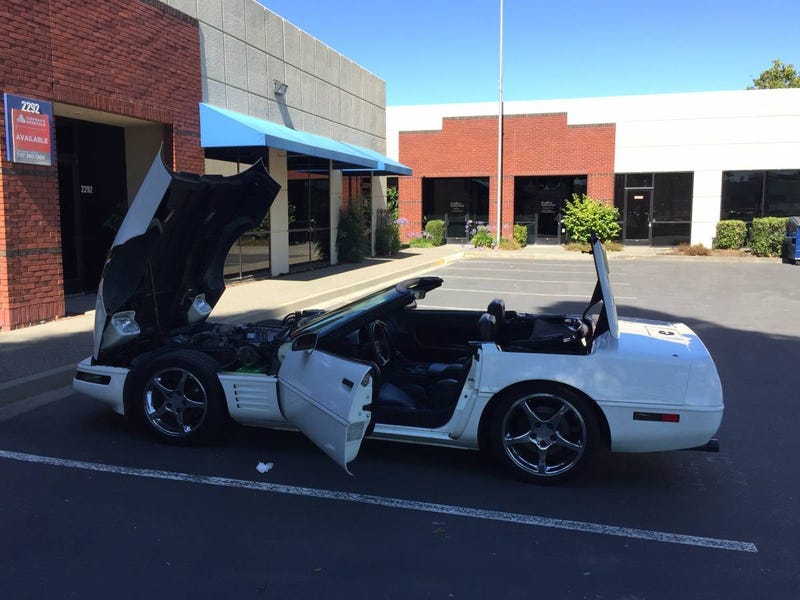 The bid has been placed. I have every expectation that it'll be well received and I'll be driving that home tomorrow. I took it for a drive today and it sure felt good. 1992 with an LT1 engine and a six speed manual that felt notchy and wonderful.

It has no rollover protection, and the exhaust is far too loud for Laguna Seca's strict 92 db sound limit but both of those problems are solvable.

I had to skip a track day at Thunderhill this morning and then went and visited friends running their LeMons cars at Sonoma Raceway after looking at the Corvette so I'm jonesing like some kind of drug addict to get back on the correct side of the fence, where I belong.

I sure hope this is the one.

Fingers crossed, oppo. Fingers crossed.