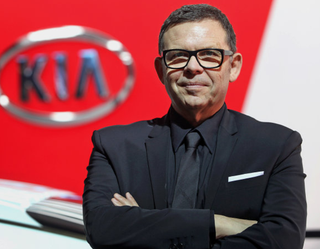 I mean, c'mon. Again today in Torch's review of the Kia Niro he refers to him as ''the guy from Audi who worked on the TT''
Ok, that was 20 years ago. Okay, he did the TT, but other than that, what was really creative design under VW/Audi? These cars are usually really evolutionary, especially Audi. He did the New Beetle, but that had to look like the old Beetle. The Mk4 Golf? That had to look like the Mk3. You see what I mean.

His purpose at Kia wasn't the same. He came to actually CREATE a design language for Kia, because they didn't have any. This must be a designer's dream.
I think he has waaaay much more freedom of creation at Kia/Hyundai/Genesis than what he had at Audi and look at his wikipedia page: