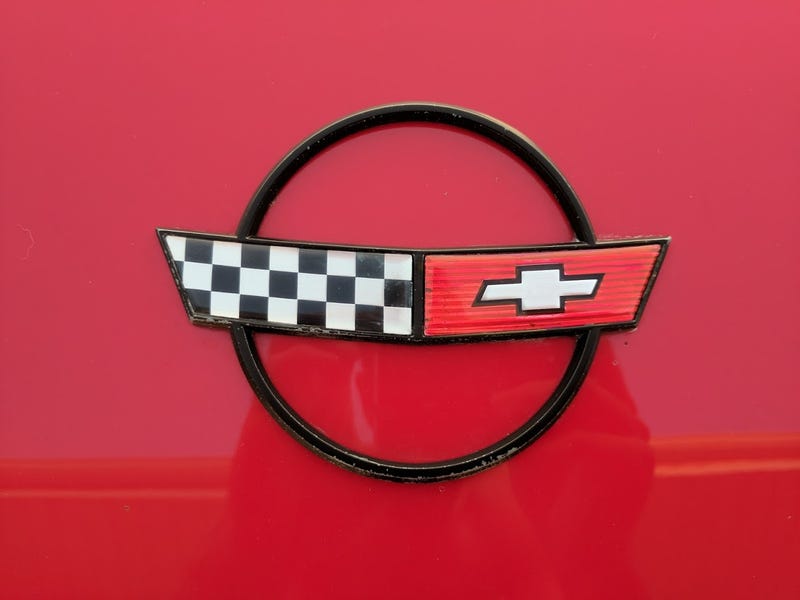 Saw JKER's post. Thought I might as well stop lurking and resurface.

It's a 1989. Last year for that sweet 80's digital dash, first year for...
The 6 speed.

The acrylic roof is great. It can come out or go back in in a few minutes by myself.

The exhaust is Borla. Sounds nice.

The paint shines great.
I have cleaned it up some more since taking these pictures. And it cleaned up surprisingly well for a 28 year old Chevy. It does have some cracks in the seats which I plan on getting recovered in the spring. And that lead shot? This is how it looked before I took a red Sharpie to the badge... It also works on those pesky chips that like to collect wax residue.

That dash...
And I'll end with a booty shot.