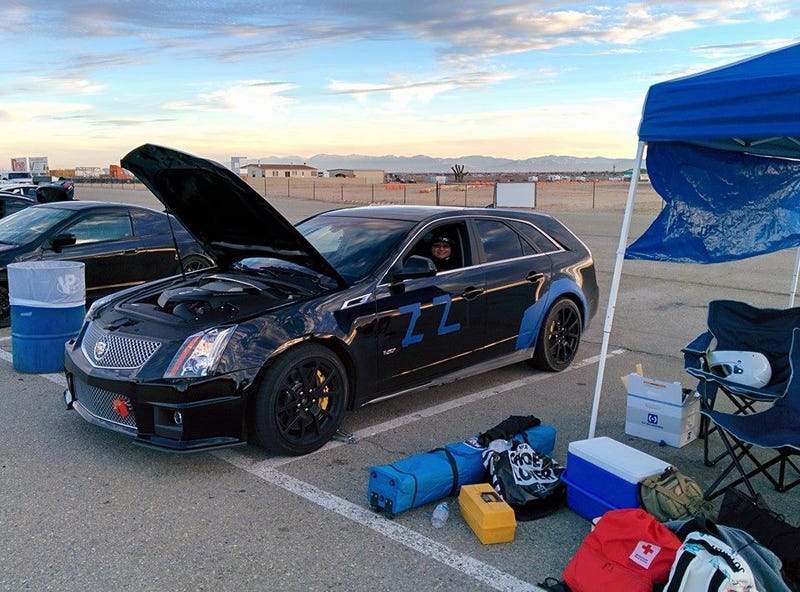 A couple of buddies convinced me to go tracking at Streets of Willow, despite my hesitation (I still have 2 years of payments on the car.) I didn't decide to really go until 4 days before the event. I promptly paid for 1 day shipping for my helmet from Amazon (thankfully it fit) and got my brake fluid changed on the day before. I have mixed feelings of fear and excitement after the event but overall it was quite fun.
I've never tracked my own car, so of course super nervous about trying it. Streets of willow seemed like a good start ,because of the low speed in case I ran off or spun (which I did once.) Of course the v wagon isn't well suited for this type of track but it was fun nevertheless.
Started at 1:40.4 in the beginner group and ended up at 1:35.6 by end of day in the intermediate group with much better consistency. Spinning out was actually a great lesson but scared me quite a bit. I'm glad I didn't turn Traction Control back on after the spin out. I cycled the modes about 3 times during the following session in the pit.
At the end of the day:
1) I used less tire than I thought I would (Though they certainly melted in a way I never witnessed from street driving)
2) I used less brake pad than I thought I would
3) I used way more gas than I thought I would (entire tank almost, maybe averaging around 4-5mpg)