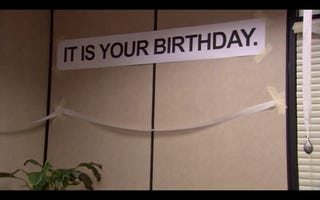 How did I choose to celebrate this year? By running through Washington, DC in my underpants on a blustery day with a wind chill of 4 degrees Fahrenheit. Yes, I did the 7th annual Cupid's Undie Run, a one-mile charity run to benefit the Children's Tumor Foundation.
Deciding against losing my digits to frostbite, I actually wore shoes in very non-Jagvar fashion. Shocking, I know. They're Soft Star RunAmoc "barefoot" running shoes, they'll have to do until the temps rise above freezing again. I dare say they're quite comfy.

Together across 39 cities, we raised over $3 million for CTF. And I got to do something a little crazy (OK, a lot crazy) at an age when I was starting to think my youth was just a distant memory.
And if you can handle my raw, pale sexiness, there was also a DeLorean DMC-12 at the finish line, complete with flux capacitor and a driver dressed like Marty McFly.
It was bonkers, it was fun, and it was for a hell of a good cause. I'd do it all again, 4-degree wind chill and all. It was a wacky and very cold start to 32.
Bonus: a Ferrari 360 Modena Spider that I spotted on the walk back to the Metro: