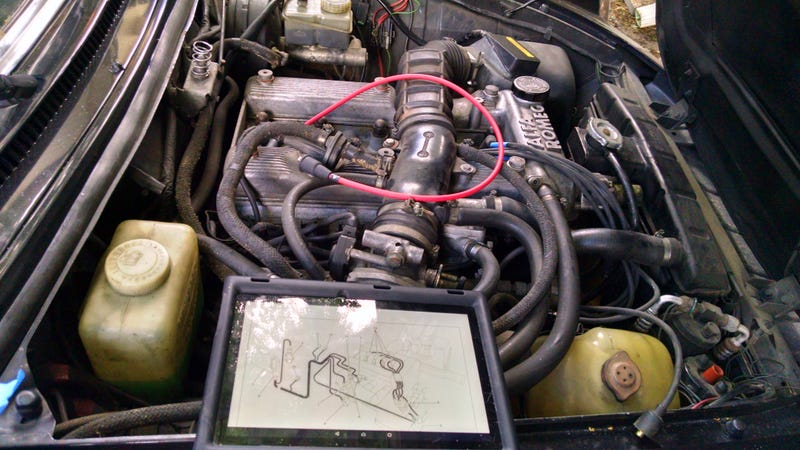 Apparently my method of coping with a particularly hellish commute was a bottle of soju. Apparently my method of coping with a bottle of soju is to order $1,700 of car parts and then work on plumbing.

Ok I actually remember all of this, but it does seem pretty crazy in the light of day. I've spent the last couple of weeks going back and forth on exhaust headers and attempting to cost-optimize my Alfa upgrades across five vendors. Well I got sick of it last night and made the following orders:
Koni Classic Shocks - Vendor: Koni - $205
Center muffler - Vendor: RockAuto - $85
Motor mounts, rear muffler delete, ceramic coated performance header - Vendor: Centerline International - $660
Ball joints, bushings, drop links, spring feet - Vendor: Classic Alfa - 355 GBP
Lowering springs - Vendor: Vicks AutoSports - $200
Honestly, it feels nice to have it done, but my wallet is certainly feeling a little lot lighter.
I could have bought almost everything from one or two vendors, but the prices and quality seem to vary wildly, which is how I ended up with five freaking vendors. I really do wish there was a "one stop shop" but oh well.
Now I get to learn how to install... all of that crap!
Oh and now all the toilets in my house are dual flush. Because that is also a thing I did last night.