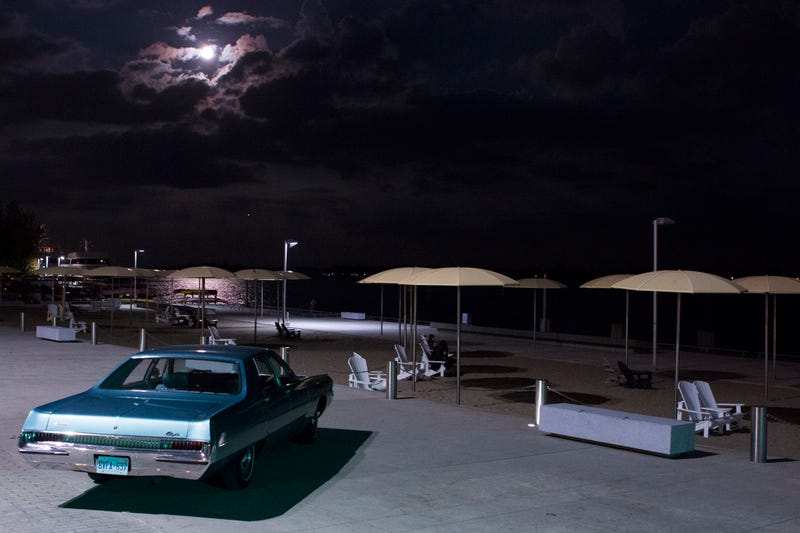 I left my phone at home. I left my GPS in the glove box. I wanted to get lost and I didn't want to be found. After a few pumps and coughs from the carb, the big V8 woke from its slumber and I rumbled out of my driveway.

The bright lights of Dundas Square reflected in the impossibly large hood. Homeless dudes complimented my car. Police officers complimented my car.

I drove to the shore and then I drove right into the park. Led Zeppelin's No Quarter crackled through the AM radio. I sat for a while with the ignition off staring out into the water. Nobody bugged me. Nobody called me. It was nice.

A car.
Is all the escape I'll ever need.