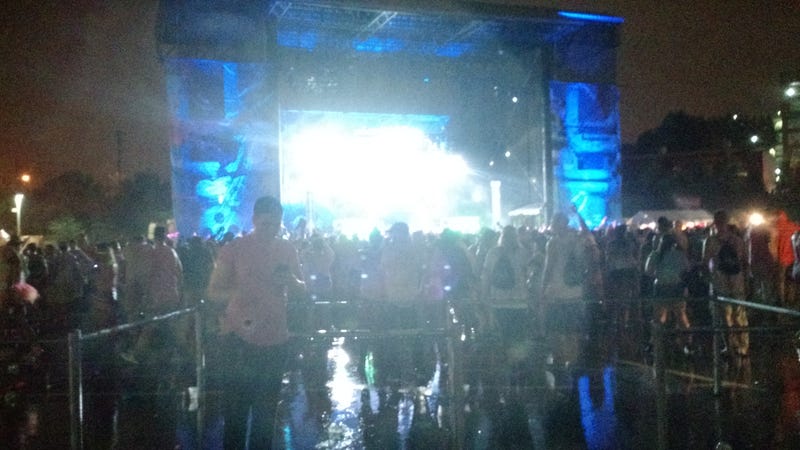 It's basically a giant rave where people throw paint at each other.
It was raining heavily throughout the event, but that only amplified the experience.
Ghastly, Botnek, and DVBBS were the artists that were performing, and they all did a great job.
The event was at Red Hat Amphitheater in downtown Raleigh, NC, and I think it was the perfect venue. It's spacious, has clean facilities, and the food options don't suck. The food is very expensive, but the options don't suck.
I really want to do this all over again.