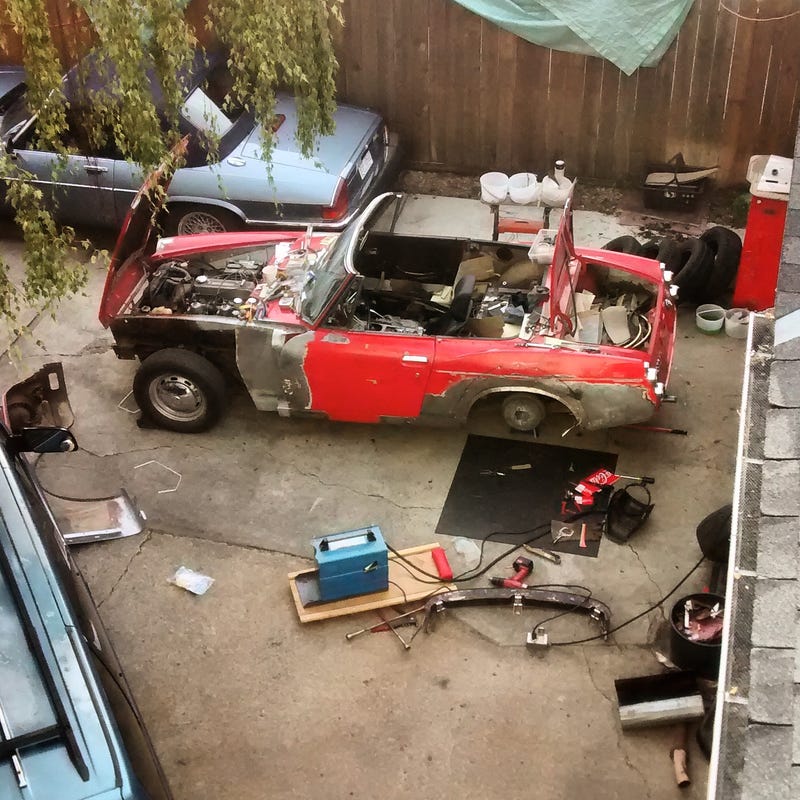 My birthday is at the end of the week, and I want to drive my damn car. So I needed new rubber.
The old tires were apparently made in 1994, they're almost as old as I am! So I loaded up the Bebop with stinky rubber and took it to the tire store.

Bang. Tires made in this century. I'm really close to getting this mess on the road, I want to drive it this week more than anything!