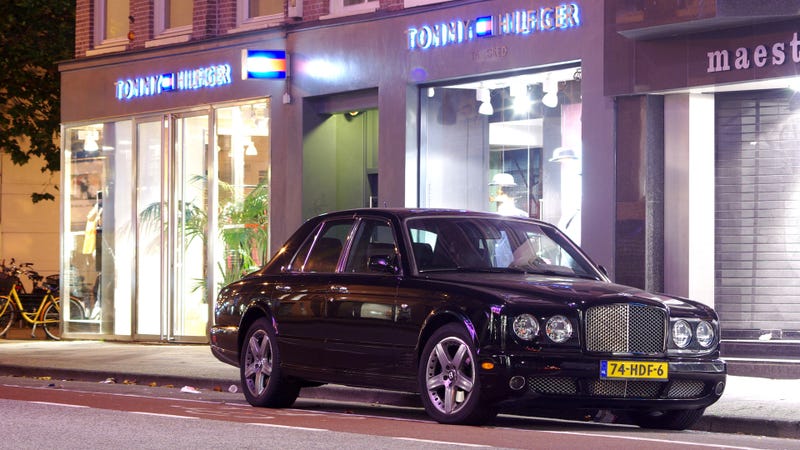 For the price of like, a well optioned camry or taurus or something, you can sit your ass in some class!
Obviously the maintenance costs would be outrageous so I could never realistically afford this, but if I was to buy any Bentley ever, I think it'd be an Arnage T. Keep your W12's and haldex AWD on your fancy new VW's, I'll take this archaic leviathan.
If I really had the money to go after one of these, this would have to be it. 2009 was the last year they made these cars, and they came with a 6.8L twin turbo V8 that moved this 2 1/2 ton car from 0-60 in 5.2 seconds. It made 493hp and 738tq! If that wasn't enough, this car has a top speed of 180mph.