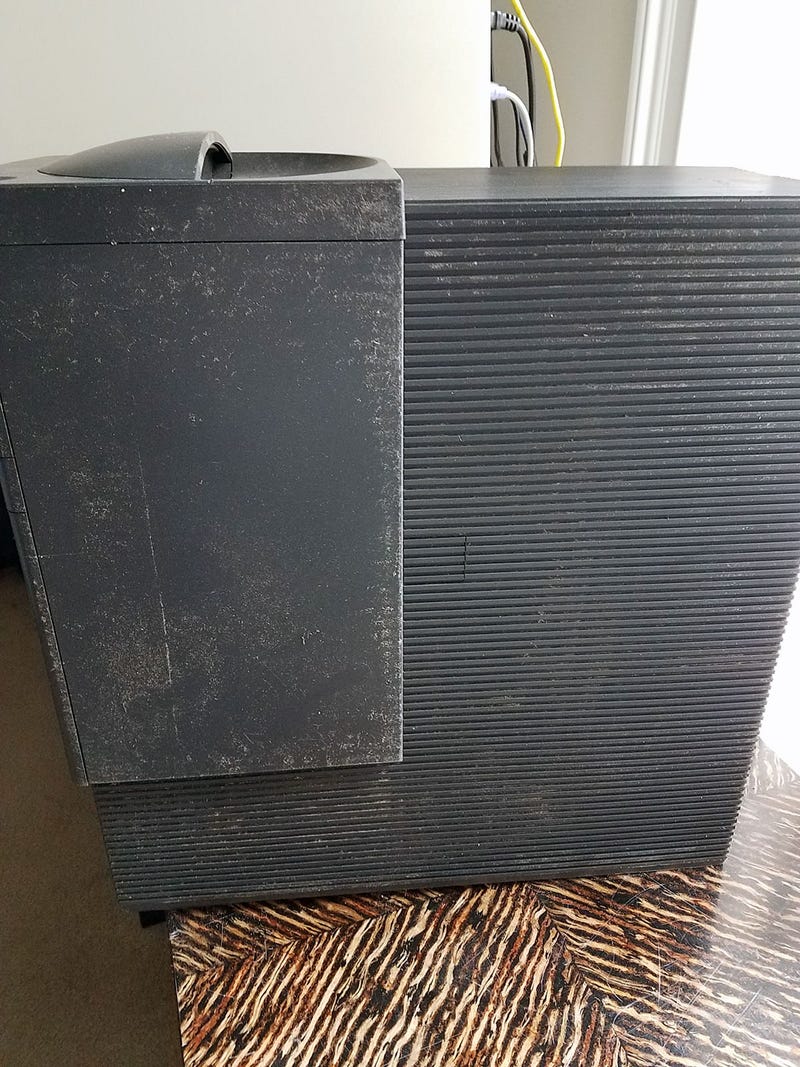 Cheap eBay find... It came pretty dirty. And without any bubble wrap or protection whatsoever. Had to spend quite a bit of time cleaning it inside and out.

Dual Intel Pentium II 333MHz processors
256MB ECC PC66 SDRAM
3DLabs Permedia II 8MB AGP video card (soon to be replaced by an NVIDIA TNT2 Pro)
3.5" floppy drive
48X CD-ROM drive
6.4GB 7200RPM Seagate Medalist Pro 6530 IDE hard drive
4.5GB 7200RPM IBM DDRS-34560 SCSI hard drive
Onboard Adaptec SCSI
Onboard Crystal CS4236B sound card
Creative Sound Blaster AWE64 CT4500 ISA sound card
Onboard Intel ethernet
The rear, got rid of those rusty brackets.
Opened it up and... BUGS! Plenty of 'em. I took the machine outside and tore it down. Shook 'em all out
The CMOS battery holder... had to solder one in there
All cleaned up!
The rear cleaned up well

The guts! Replaced the system fan with a quieter one.
Closeup of the processors

Add on cards
Adaptec SCSI stuff
Seagate hard drive
IBM hard drive
Starting up

SCSI stuff

Windows NT 4.0 Workstation booting up
Monitor is a 1600x1200 20" Dell 2007fpb. Keyboard is an IBM KB-8923 (rubber dome, but very good for what it is). Mouse is a classic Microsoft Intellimouse with scroll wheel.
NT4 system properties + task manager
System specs from AIDA32

Also has Windows 95 on dual boot! NT4 is installed on the SCSI drive and 95 is on the IDE one.
Programs

and more programs