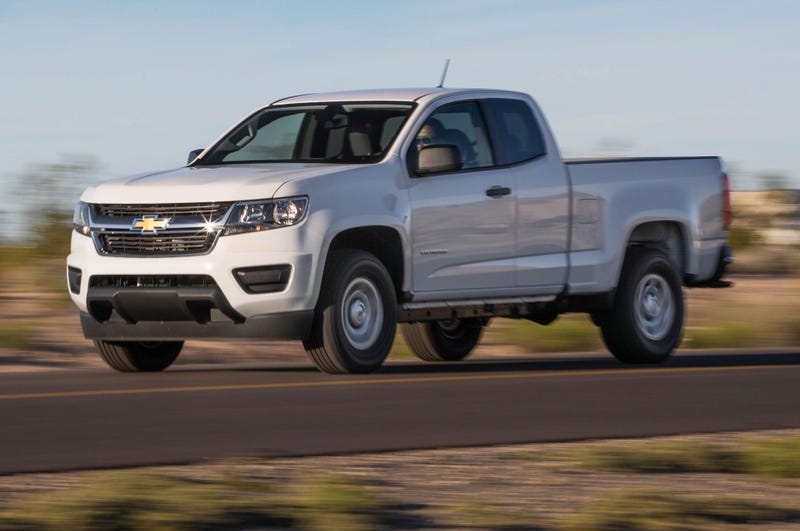 Why doesn't Chevy take the absolute base-model Colorado, add the 4.2" MyLink system (mainly for bluetooth), body colour door handles, black-painted slotted steel wheels, and the option for an automatic transmission, recycle the XR trim level from the later Saturns because it sounds cool, and sell it for $23,995 marketed at young people who like trucks but never thought they could afford a new one?
That would be about $2300 more than a 2017 Corolla S 6MT, not quite $2400 more than a Civic EX-T Coupe, a little over $700 more than a mid-range CX-3 with AWD, and $1500 more than an Impreza 2.0i Sport hatchback, which places it within reach of most new car buyers in their early 20s, and it has the features they want (bluetooth, air conditioning, power windows and locks, a smooth monochrome appearance).
Or maybe it's just me.