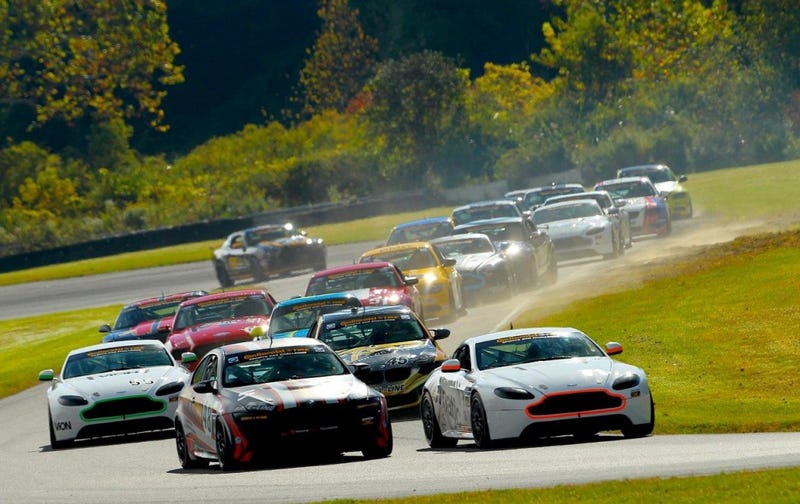 Good ideas so far but should add a caveat to the suggestion part of this post: I don't have time to build and test everyone's ideas myself so it's up to you to develop the series yourself. You should have specific PI and cars in mind and they should have roughly similar performance across the board to ensure racing will be as close as possible. Ideally we should have a bunch of ready-to-go ideas to choose from and no work should need to be done beyond deciding which one we want to do.
*original post as follows*

We have two specific series in mind we'd like feedback on, but if you've got your own idea we'd like to hear it as well. Nothing is set in stone yet so it can all change depending on what you guys want to do.

After the Trans-Am and Two-Five cars I figured we should try out something a bit less challenging to drive. As such, one of the series we're considering is a Continental Tire/Rolex Sports Car-inspired series. With both myself and robluvscars1 having built and tested cars (his built to high S-class and mine at A600) we have two options are far as PI goes, so if everyone who's planning on participating could hop on our club garage and test out both groups of cars and see which ones they like best that'd be awesome. All his cars have number plates and graphics and are somewhere in the 660-690 PI range while mine are all A600. I'm personally leaning towards the A600 cars just because they're so much easier to drive but this is a democracy so your input will determine what we do. As of right now there are 12 A600 cars and 7 S-class cars so keep that in mind as well.
The second series on the alternating weeks is a bit more open. RoboRed has a classic sports car series he's working on with all kinds of stuff like Healeys and BMW 507's and the like and Corey has a 50's/60's Le Mans prototype idea in gestation as well. If these ideas sound good to you please let us know so we can develop them further, and if you have your own idea we can put it to vote; ideally the cars have some relation to each other (were in a past racing series, from the same country of origin, whatever) and have roughly similar performance so that the racing and BoP adjustments will be as close as possible.
And to answer anyone's question, yes, I'm working on the Trans-Am and Two-Five post-season and it'll be up sometime this week. I'm just going through all the saved replays I have trying to make sure I scored everyone correctly and that I didn't miss anything.