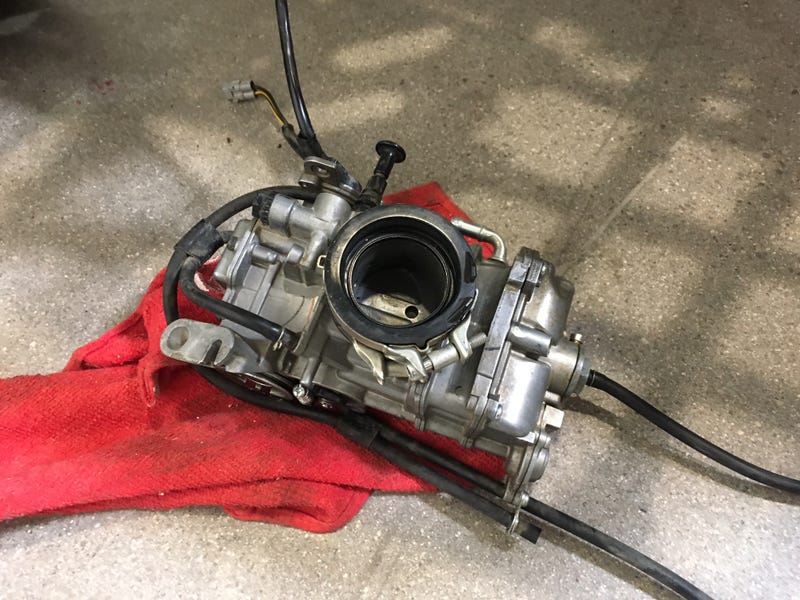 So, I am in the process of fixing up a Yamaha YFZ450. It had a lot of minor issues and some electrical gremlins that have been (mostly) sorted. I was about 95% done repairing it when it decided not to start anymore. Hmm...

Turns out(pun intended), the fuel mixture screw worked its way out and decided to become lost.

After spending way too much time scouring the ground for this little bugger, I broke down and spent $25 on a flexible one that can be adjusted while the carb is on the quad. This one should be unlosable.