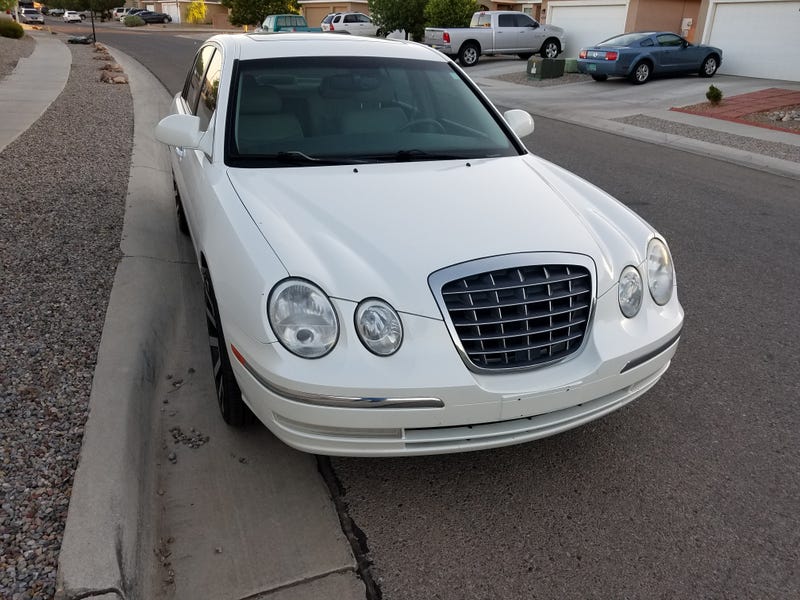 As long as the keys to the Amanti are in my hands this old goat is the new GOAT. My face hurts from smiling so much and laughing outwardly aloud, as my fellow millennions say. The Kia Amanti is what the early 1990s were like when they arrived in Korea during the mid-2000s. Fresh!
There are new tires up front so the Amanti no longer catches the 70 mph shakes. The ride is smoother than Bruno Mars' upper lip and far more supple. Plus, it makes me look like I'm saving up for a flip phone. Fiscal!
The engine and transmission are becoming more responsive over time. More confirmation that cars will "adjust" to your driving style as long as you consistently ask them to. Dropping gears and making the engine jump from 2,000 to 5,200 rpms is edging closer to the XF in terms of alertness. Strangely erotic, like the wood dash of a 8th gen Buick Riviera.
**Side note: The Riviera must have the record for fastest generation changes.
When I hit the throttle this car tosses me into the back of the seat like no other car! Now, that's due to the massive sudden weight transfer over the triple-ply suspension, but it feels great!

You know what, owning a car that legitimately feels like a boat, including the sensation of speed, is freekin' amazin', kin! If I replace the Amanti, it will definitely be with another ///B Performance car. [Boatersport]