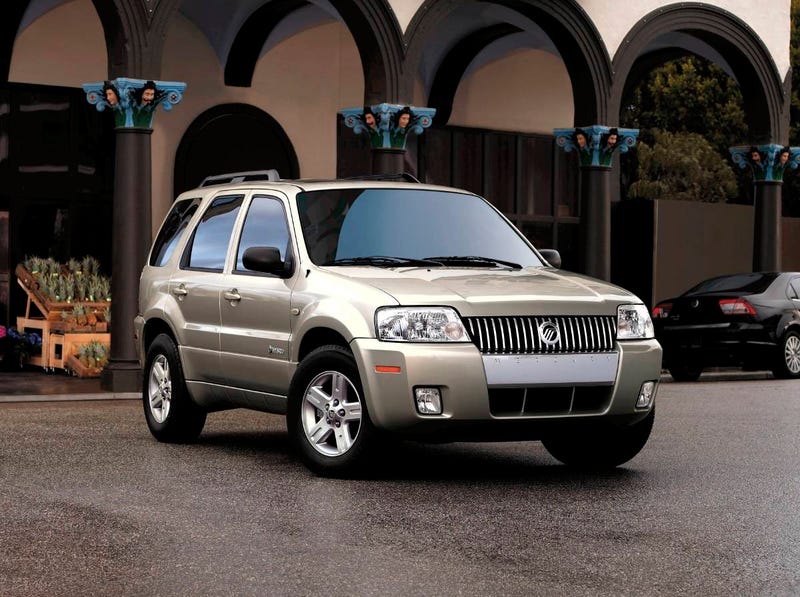 If the first gen Mercury Mariner was a store, it would be Sears.
If it was a beverage, it would be Crystal Light.
If it was a TV show, it would be Extreme Makeover: Home Edition
The absolute last word in mid-2000s malaise. The same way a final gen J-Body is 90s malaise, or how a Dodge 600 is 80s malaise, you get my point.
And I commend it for that. You do you, Mercury Mariner, don't let anybody st-
Oh, wait, yeah.