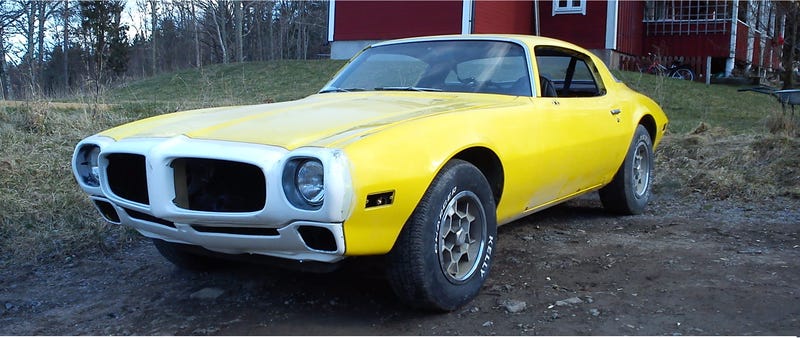 As you may have heard it's my b-day today and my aunt that works at a printing station called me and asked if I wanted her to make some decals for the Firebird. I thought it sounded interesting and told her I'd email some suggestions later.
Now I ask for your help Oppo! I was thinking somewhere along the lines of the Trans Am fender decal, problem with this of course being it's only a regular 350. But maybe something similar, doesn't have to be any original decal and it's printable as long as there's a decent map of it. Sadly the hood bird is out of the question since it's to big for the printer.
Any and all suggestions are welcome, since I have really no idea what you can do with it (and yes, I'm sticking with the yellow!).
*UPDATE:
Okay new idea! I'm thinking somewhere along these lines now;
How would one of these bad-boys look slapped on the front fender? Is the font good or should I switch it up? Single or double color? Only got Paint to work with though so my abilities are a bit limited.
Also does anyone know the original dimensions of the Trans Am decal?