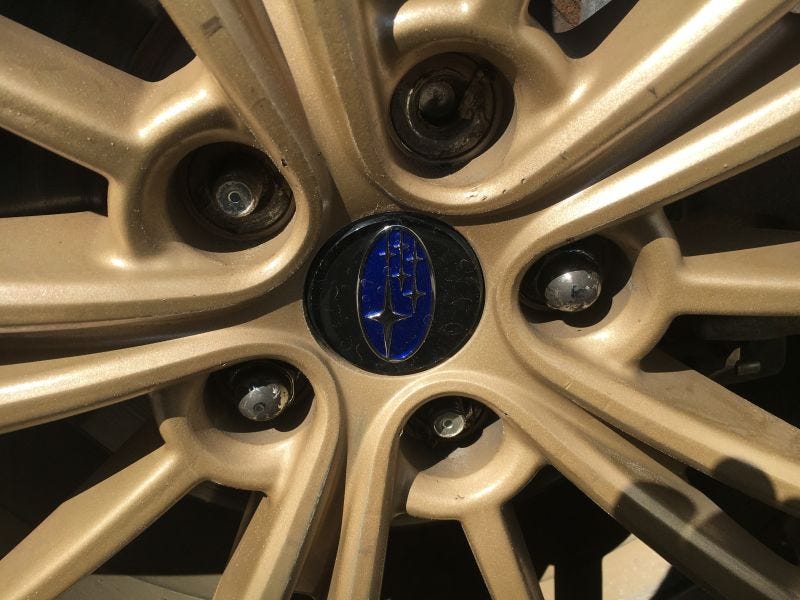 As I said yesterday, the local Subaru dealer cross threaded one of my lug nuts when rotating my tires during my 30k mile service last week. When I tried to swap from snow to summer tires yesterday, the wheel stud broke.
In the end, it was faster and easier for me to just replace the thing myself. It's a $3 part, and my car is already up and running again (on summer tires, even). The dealer would've had to book me in for an appointment, and even if it was ASAP, it would still be another day out of the office for me. I already look bad for working from home the day after a two week vacation. I would've lost far more time having them make it right than it took me to do it myself.
That doesn't mean the dealer is off the hook. I was quite clear with them that it was they who cross threaded the lug nut, not me. Their records confirm that they rotated my tires and did it then. They said they'd speak to the tech who did the work. In fact all of my lug nuts were overtorqued, but fortunately only the one was cross threaded. So they all came off and went back on again, this time with my summer wheels.
I apologize in advance to readers in New England for causing the next spring snowstorm.