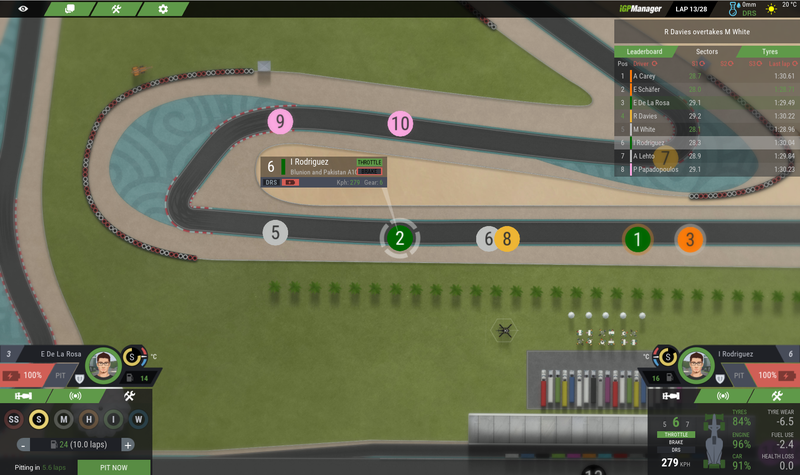 You may remember my post about iGP Manager from eons ago. This game's received a massive overhaul with a focus on ease-of-use and low commitment without losing the complexity of managing a team. Come join the Oppositelock Racing league before our new season begins February 7!
Our league schedule has one race every Tuesday, Thursday, and Saturday at 10PM Eastern/9PM Central. Race lengths are 50% of the full race length, or half the laps of a typical race.

To sign up, visit iGP Manager's website. Then, click Play Now or Become A Manager to register. After signing up, it's important to join a league, otherwise you have limited access to various parts of the game. You can join the Oppositelock league by clicking Oppositelock Racing league.

Once you've joined, say hello in the league's comment section and poke around the game to get familiar with it!
It'll be fantastic to have more Opponauts join us! The game is loads more fun with more players.
If you encounter any issues, let me know below!