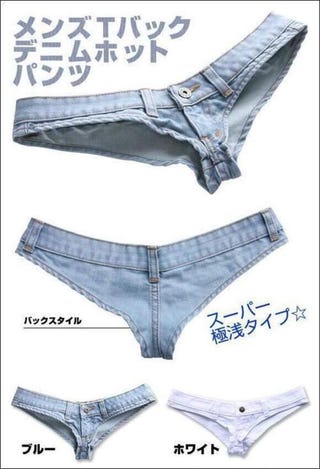 If I may, and excuse me if I mess something up —
men's t-back denim hot pants! Super, ultra-shallow back — [comes in] blue [and] white!


If someone please explain how a culture could bring us both this and the 240z, GT-R, Miata, 787b, RX-7, R26b, RA166/7/8E 1.5 engine line, RA109/121 3.5 engines, F20C, etc I would be greatly indebted.