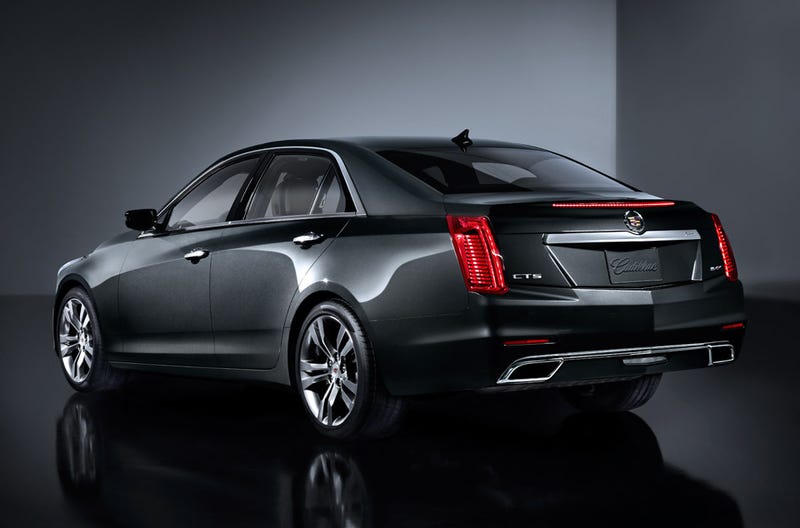 Today's featured carmaker is one of GM's oldest and most prestigous brands. For many years it was known for making large, floaty sedans that felt like your grandma's living roomLaZboy....comfortable but defenitely not attractive or stylish. In the last decade, however, Cadillac has radically changed their game.
Why Cadillac Is the Best Carmaker Ever: Starting in 2002 with the debut of the CTS, Cadillac successfully transformed its dull, uninspiring lineup of Malaise Era holdouts into a capable roster that no longer exclusively catered to elderly people. The new ATS and the third gen CTS are eye-catching, dynamic sedans that should raise the bar even higher for Cadillac in the years to come.
The V-series has become capable rivals to BMW's M division and the AMG 'Benz.
The stunning Elmiraj concept generated a lot of buzz recently. It's rumored that Cadillac may be working on a Mercedes S-Class fighter, and the Elmiraj could be a possible indication of what it would look like.
Why Cadillac Absolutely Sucks: For years, all Cadillac had to offer was bloated, obsolete sedans and an overpriced Tahoe with extra chrome and leather. And then there was the infamous Cimarron, which everybody wants to forget. Fortunately, those days appear to be behind us.
Breadwinner: Cadillac's lone CUV offering is the SRX. Predictably, it's the big seller in the Caddy lineup, with 57,845 units leaving dealer lots in 2012.
Instant Classic: The CTS-V wagon. Since its introduction in 2010, the V wagon has been a slow seller, even for a niche performance car. So far, it's accounted for a mere 2.5 percent of total CTS sales. It's rumored that a wagon version of the next-gen CTS may not happen at all, which means the 2011-2013 CTS V wagons could possibly achieve desirable status in the future. For now, the used ones will be gathering dust on car lots but they offer a fantastic bargain for performance wagon enthusiasts.
The One We All Want: There should be a revamped CTS coupe to go with the new sedan. So far, we have receive no indication of what it will look like, but if the sedan is to be believed, the coupe should be a show stopper as well as a competent driver's car. The V version should be interesting as well with the possibility of a new twin-turbo V6.
Forgettable: Remember the XLR? Cadillac's failed attempt at creating a luxury two-seater? It was a retooled Corvette that cost easily $40K more than its cousin while offering none of the performance benefits. It was was easily General Motor's most expensive vehicle at the time of its 2003 introduction and it never sold well, with only 876 units finding buyers in 2009 (its final year).
Final Take: Cadillac experienced a major turnaround 10 years ago. It continues to this day with the new CTS sedan just around the corner, as well as the possibility of a flagship luxury sedan to succeed the Deville/DTS. With former archival Lincoln dead in the water, Cadillac has once again become America's foremost luxury carmaker.
Any questions or comments? Post them below!