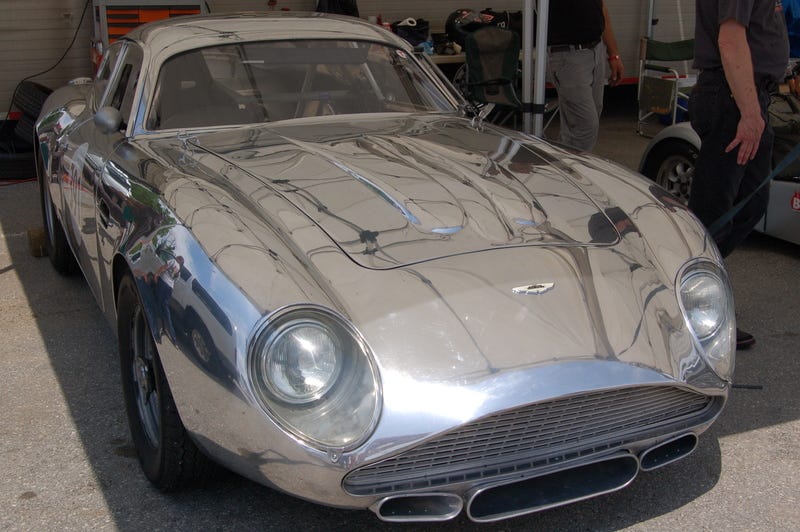 So I went to the Jefferson Cup a couple of weeks ago. The link to some of the photos is above.
But this...THIS. The 1964 Aston Martin DB4 Zagato in polished aluminum...was just incredible.
On one hand it is a replica. However, it is a certified by Aston Martin replica worth well north of $1 million.
The owners OTHER car at the event. A mint 1961 Lotus.
The owner of both cars. For you real old school folks, this is Herb Wetson of the long gone Wetson's hamburger chain. I guess things didn't turn out too bad after all. lol!