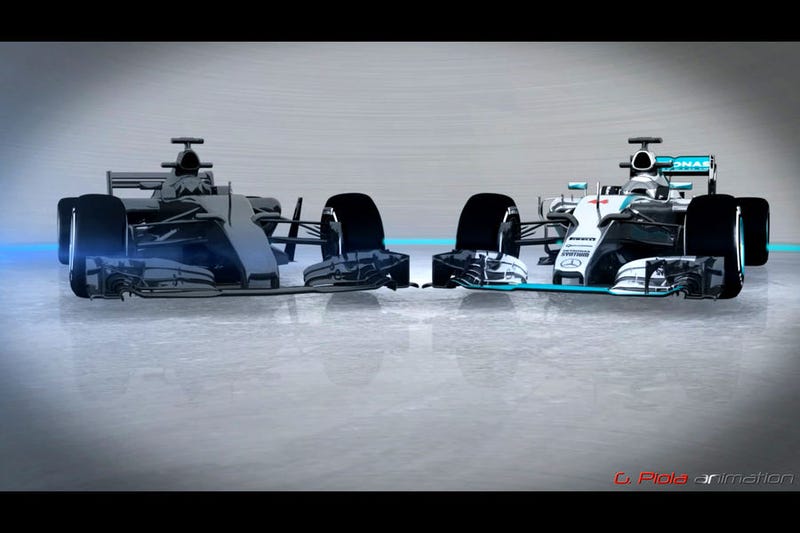 First off, the most depressing bit: The site says that :"The huge revolution will probably fail" at it isn't the changes the fans have hoped. I'd probably nod. The body style, however, is correct for me, just the way I like my F1 cars.
Maybe it just needs a V10 tied to a more powerful and always-on KERS system.
Let's start from the ass. Yep, very much lower than the current ones and also has diagonal endplates. Love it. Also, there doesn't seem to be a lever to move the wing elements for DRS.
Tires, too. They're not Michelins, but damn if they're not wide.
Barge boards return, and the sidepod fin is also diagonal, though going the other way. Designers might get more freedom with these.
Side-on ans side-by-side with the current chassis leader, you can see many differences. The nose, for one, lowers earlier in the new car. Also note the diagonal endplates, barge boards and the protrusion of the main wing element.
Look at the the new car's front wing. Look at it! It's a swept-wing setup, which I find to be better than the '15 cars.