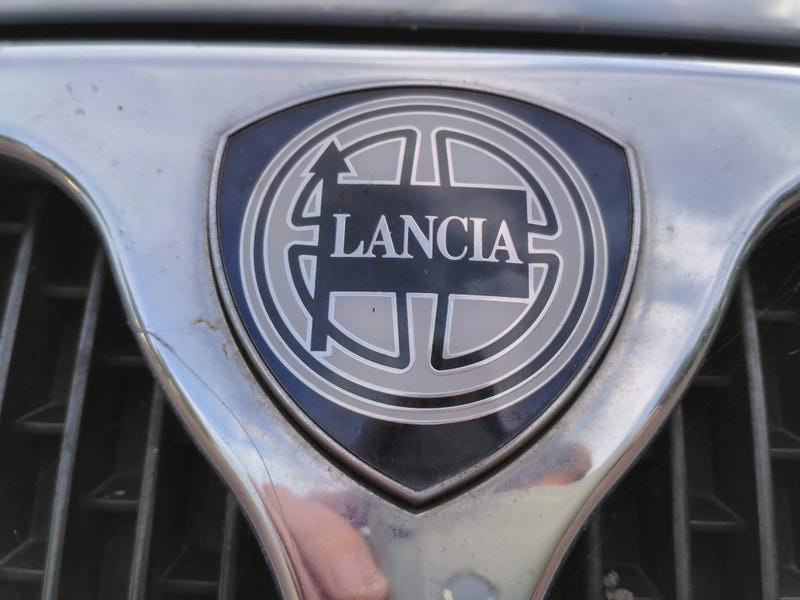 Yesterday I bought my first Lancia. It costs about the same as two nights in a cheap Boston hotel. The Lancia is a piece of shit. A POS with a great engine. I regret nothing.
It's a 1996 Lancia Zeta minivan with a 2.0 liter turbo engine from Peugeot/Citroën. It has a 5 speed manual and there are 206k km on the odometer.
The bad:
Rust

Passenger side rear view mirror has been lost (but the driver one folds electrically!)
Clutch is bad
AC doesn't work: pump doesn't start.
Timing belt replaced in 2003 at 86k km (206k now)
4 out of 6 seats are not mounted but simply littered around.
No radio
RUST!
front tires have lots of cracks due to age.
No valid inspection, and with that rust it'll never pass.
Interior plastics missing.
Driver side key lock broken, remote without function. To lock the car you use the passenger door.

Leather on the steering wheel ripped.
Engine hoses fixed with tape.
Probably lots more.
The good:
The PSA (Peugeot/Citroën) engine. It's a 2.0 turbo (gasoline) and it runs smoothly.

For some reason this car was imported from Germany in 2o12. Why, I will never know. The signs are still there. Besides the license plate holders and some stickers there's also the German language Lancia Zeta Peugeot 806 user manual in the glovebox. Sadly that user manual, combined with 1 ignition key, is the only thing I got with the car.

The car was offered at a very shady place. The median price of the cars they offer for sale is about €1k. The guy had to move 4 cars before we were able to get to the Lancia. One of those for needed to be jump started.
I noticed that the Lancia actually drives quite decently. Especially when you take condition into consideration. It was close to be on par with the 6k miles 2016 Chevy Impala Limited I rented this July when I was in the US, although the 1996 Lancia seemed more modern and had better materials.
In the end I ended up paying €450. Which is too much for what is essentially a junker. It's just that this engine has become rare-ish, and I simply wanted it.
Relevant:
My 1987 Peugeot 205 CTi would like to formally thank the Lancia for its kind donation.