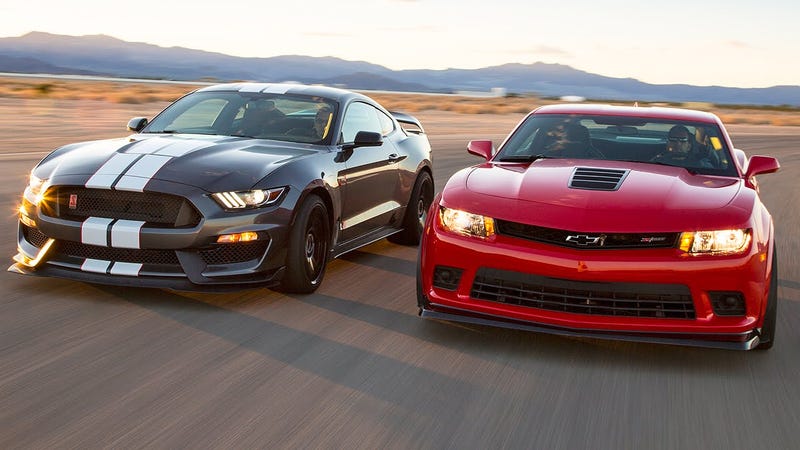 I was raised in a Chevy family and I never thought I'd say this but...
I want a Ford, I think that they have better products especially for enthusiasts.
I know the Camaro is better than the Mustang currently and the Corvette is an enthusiasts dream but the rest of the lineup is weak for us. The SS is a great car but it's not very modern and GM doesn't think it's worth keeping around.
Ford on the other hand offers sport versions of its Fiesta, Focus and Fusion cars as well as sport versions of the Escape and Edge. The Mustang also trumps the Camaro in a key area, greenhouse size. I can't see myself daily driving a new Camaro but a Mustang would be awesome.
Fords are also more cohesive in their design language. The Fusion, Focus and Mustang all look related and look great. The Malibu looks nothing like the Camaro and neither look like the Vette. Only the Cruze, Malibu and Impala look related.
I really want to like Chevy but none of their models give me the fizz even though objectively they are superior to most Fords. I find myself ogling any ST or Mustang that goes by though.
New blue Fusion sport, here I come.