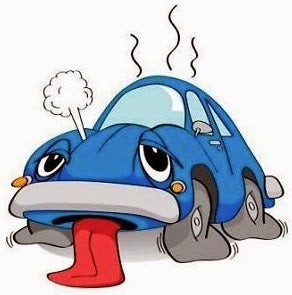 Frame rail is pinching main wiring harness aka sciatic nerve. Service advisor checked and confirmed that I do have an aftermaket extended warranty. As a tech, this scares me.
They are going to try to charge them all sorts of BS Op. codes for diag tests and throw in a bunch of parts.....err meds I don't need. Aftermarket parts are all they'll provide which as AMGtech and TFitch can also confirm is usually a bad idea, at least in the car world.
As long as they don't send an adjuster, they'll milk this car..... err my insurance.
Sure are a lot of wait customers here..... and i've already been here an hour.
(I don't know how to say what I really feel like in proper England, but...)
Se pasan de verga el sistema médica de EEUU. Un chingo de lana para matar gueyes pobres en otros países, para eso sí tienen ésos putos políticos. No valen madre.
Rant over, these are my current "if I won the lottery" cars: