So I'm going to drive across town for no reason, again. Also yesterday I put my project car back on the road. Woot.

Mostly I wanted to see how it started and drove cold. Also I really, really like how stiff it is around corners and the direct steering.
Plus if you ever wondered what Jaguar's British Racing Green would look like with a green pearl overspray, there you go. About 9 years ago I had a sense of humor/ irony when given a huge paint code book in a dusty trade school building.

Tavarish is right, nothing like a good driver's car.
Or at least a car you enjoy driving.
I am so very glad I blitzed so many suspension and handling issues in its longer periods of hibernation, such as the beefy rear swaybar, urethane camber bushings and an oil change for the rear LSD.

Stock springs and blown shocks were replaced with adjustable units and the warped rotors (that earned me a failure to stop ticket two halloweens ago) were replaced with DBA's, Hawk pads and braided lines.

TLDR: It is enjoyable even if the turbo comes in a bit later

On that note for its last service the seized Evo3 turbo was replaced with what I thought was a bargain big 20G turbo, is actually a steal of a Garrett dual ball bearing GT3076R!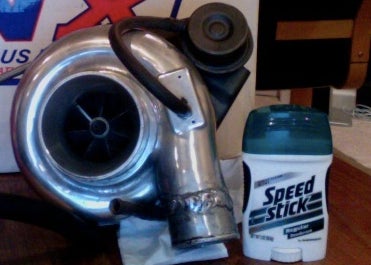 Don't even care that I'm on snow tires, tis the season and the Khumo Ecsta SPT's it sat on for way too long were dry rotted. Praise the lawd I horded those snow's in my bedroom closet. I will reward myself with winter rally.
Arite that's enough typing grabbing my keys and leaving bye all...