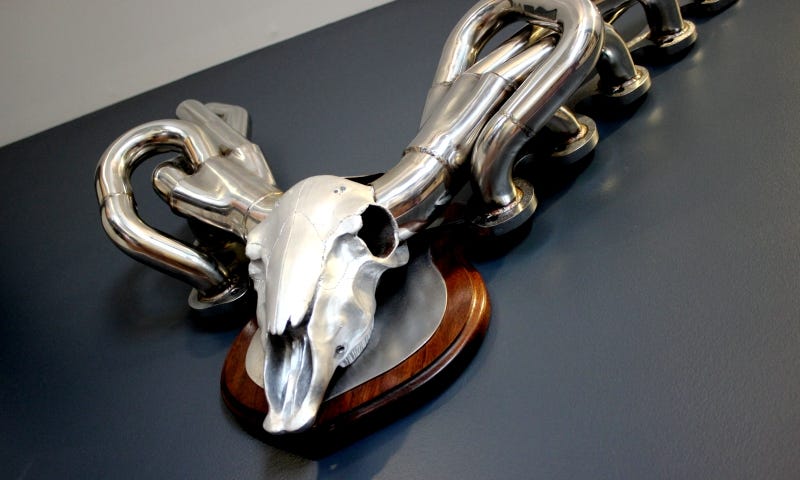 Hi everyone,
You may know me from my E28 M5 review or my story about driving a Mustang through Arizona. I wanted to tell you all about my labor of love, an encyclopedia for gear-heads. It solves a problem I've had as an auto engineer and at home working on my car, which is the best data and procedures in the world aren't helpful if you can't find them when you need them.
The internet has changed what it is like to be a gear-head. If its 2AM and you want to talk to someone in Norway who autocrosses an AMC Gremlin, there is probably forum for that. If some poor kid videotapes himself almost blowing up his garage trying to start his engine swapped car, the whole world knows in minutes. However, although pretty much every piece of data and procedure needed for working on your car is out there, it is a huge pain to find specific information when you need it. This is because a vast majority of automotive websites are built around sharing news or building communities and fostering discussion; not information storage and retrieval. I've heard from countless people that spend the first 20 minutes of their wrenching time clicking through multiple sites, sifting through conflicting information trying to find what they need.
We are working to build the library to help the automotive community thrive. DIYautoFTW.com has organized vehicle pages for every car, with DIYs, build threads, data tables, vintage advertisements, road trip stories, pretty much anything you would need preserved and stored within three clicks of the homepage. All articles are donated by their authors and credited to them and the original site it was posted on. In version 2.0 of the site users will be able to edit data tables and upload photos and wiring diagrams, and there will be lists of sites and forums that serve particular vehicles. Instead of all this wonderful content floundering in the far corners of the internet, waiting for its photo links to break and become useless, it will be preserved and easily accessible to all.
As you'd expect this endeavor is laughably ambitious and labor intensive. The past 3 years have been spent doing research, talking to fellow enthusiasts, and building version 1.0 of the site. The response has been overwhelmingly positive with over 400 gear-heads donating thousands of articles to the project. It is now at the point where we are ready to take what we've learned and totally redesign the site, as well as hire some full time help with the labor intensive work of expanding the library. To build this resource to its full potential I'm coming to the community for help.
Below is a link to our Kickstarter project. We have some kick ass prizes for donors as you can see in the photos. Please take a minute to watch our video, you won't be impressed by my acting (I am an engineer after all) but the nice shots of Detroit and some neat cars make up for it. And if you are about making automotive information more accessible please make a donation, every little bit helps. Thanks to all those who have supported us recently and since the beginning of the project.
Thanks!
Steve