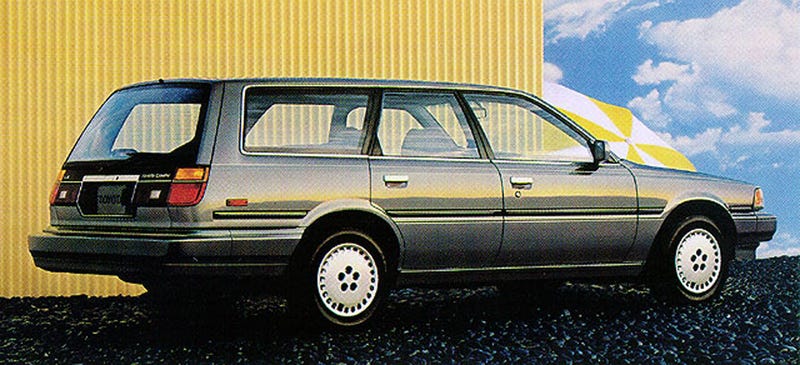 I don't know, they're just starting to grow on me.
From what I gather, you can't get a manual with the V6, but can with the 4-banger. I'd probably favor a good one with a stick.
Yeah I know, I haven't given up on the old coupe search, but a boxy, inexpensive Toyota wagon is looking more and more appealing as I stare at my gigantic puppy and the distinct possibility of ever having more than 1.5 friends.
So basically, the car search is going about as badly as ever.