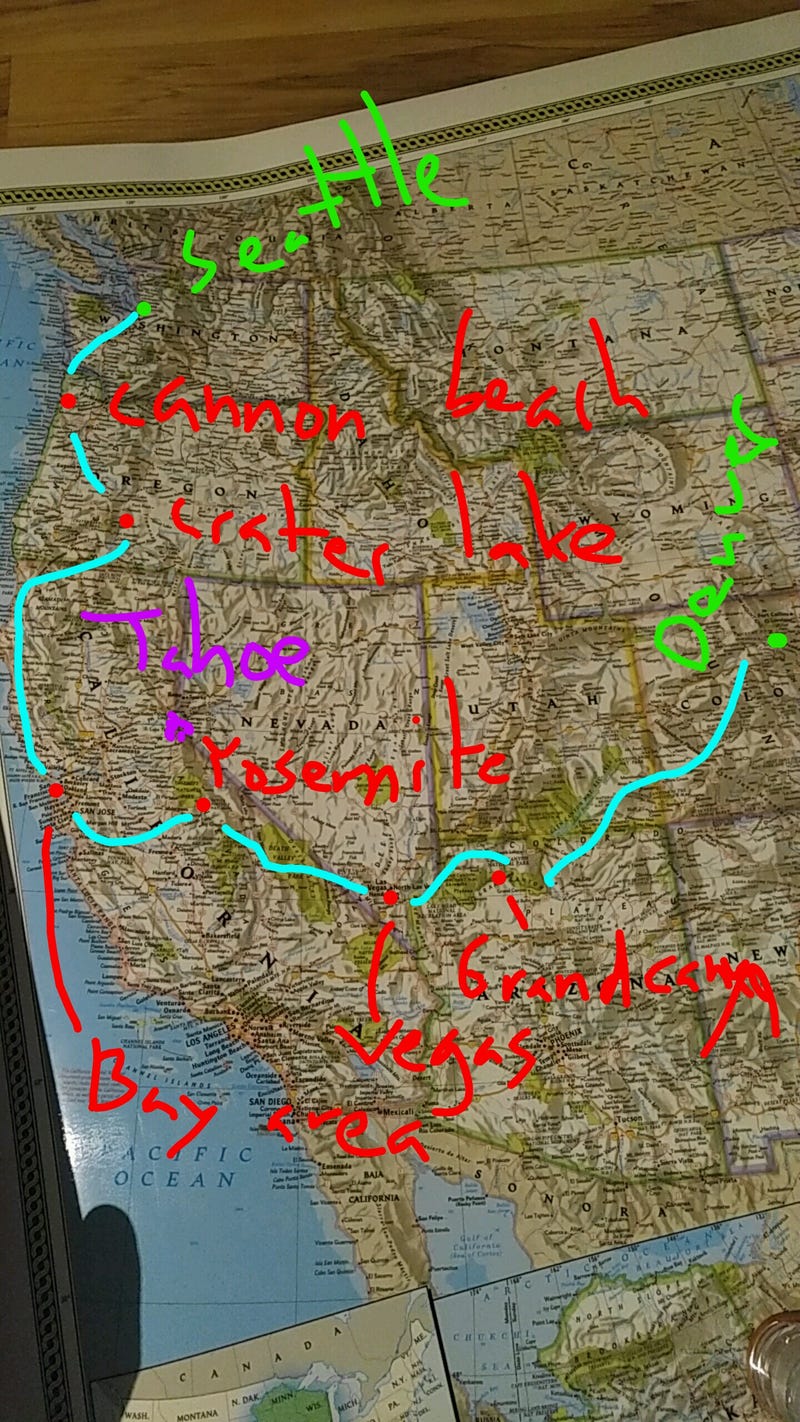 AMA. Also, Where should we go? He's flying to Seattle and has never been away from the east coast, and I haven't gone south of Oregon since I got my license. Our very rough outline is above, but I guess I forgot to put LA in there so.... Also LA! Help
Leaving Seattle this weekend, either the 15th or the 16th. Would love to do some track days or autocross, car shows etc. But I don't know when/where or if the budget will allow it quite yet. Hopefully! So, car things, good driving roads, touristy spots, absolutely breathtaking national parks, restaurants, roadside attractions.... Gimme it all!
Also if anyone on the route would like to meet up for anything, let's grab a beer or something and I'll give you a tour of the Mega-Miata.
Also also, if you're in the Bay area or around LA and know of a safe place I could park for a night or two....
Also also also! (last one, I swear) should I be worried about getting ticketed for no front plate if I'm from out of state?