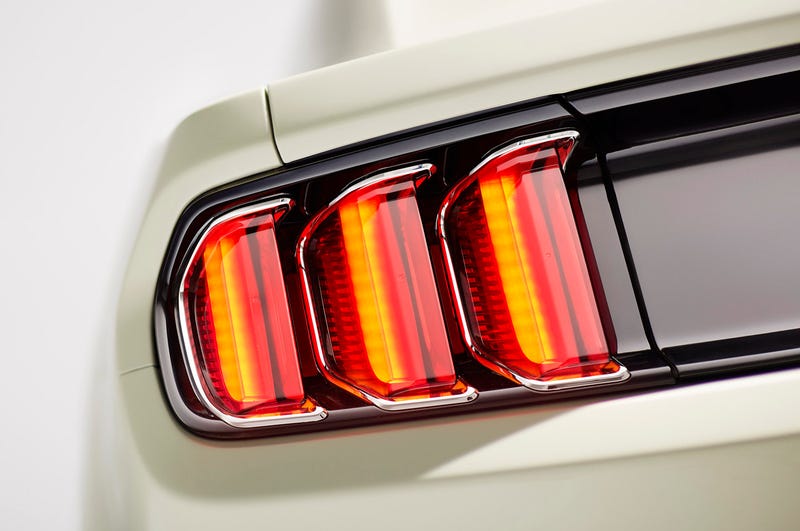 The 50th Anniversary lights with the subtly tasteful chrome bezels. They were only offered on the 2015 50th Limited Edition cars and the regular models with the 50th Appearance Pack.
I will always state that 1967-68 was not only the best looking years of the Mustang, but it was the best years for the taillights until 2015. And because I wanted to match the look of those years as closely as possible, I've wanted those lights since day one. Unfortunately and obviously, changing out taillights on a new car is stupid if you're buying them, with the regular and 50th versions costing nearly $2k because LEDs no doubt. So I found someone wanting to remove all chrome traces from their car so we'll be swapping lights tomorrow afternoon.

Prepare to see the first pictures of a Grabber Blue S550 with 50th taillights!