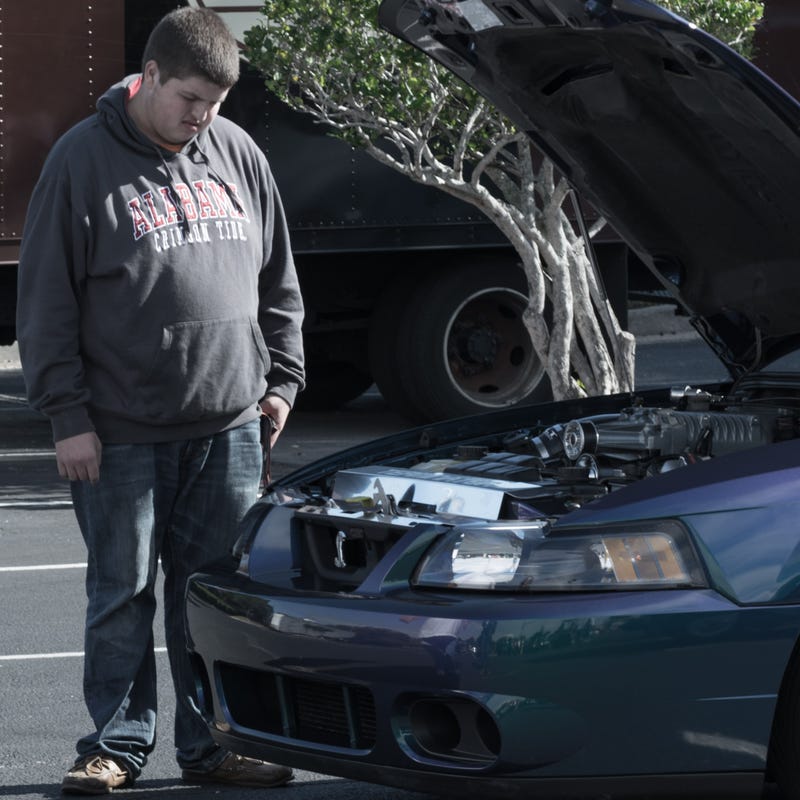 This morning I went to a local car show. You know, a thing where a bunch of people go to a parking lot, pay the registration fee so the judges can tell them if their car is best car, then meander around for hours and wait for the trophies to be handed out. It's a relaxed way for enthusiasts to gather around and pore over each others cars or for dreamers to come look at the cars they aspire to build, but today I just wasn't feeling it.
I find it much more exciting to go to a motor sport event and take photos. In my opinion, a car looks the best when it's in motion — at least it looks much more exciting. That is after all the primary purpose of a vehicle; to move. Sure, a car show provides the opportunity for people to get a closer look at things and I get that, but I think I'm going to take a looooong break from car shows. Unless I find a new interest in car shows...
Eventually I just got tired of taking pictures of cars and opted for taking pictures of people instead. A car show does offer one advantage for photography in that people don't give you weird looks while you're taking pictures in public. With a 250mm lens, you get even fewer looks because nobody even knows you're photographing them. I think I have found entertainment now.
You may be wondering why I'm even there if I don't want to poke around a parking lot and take pictures of cars. Well, I was asked by the organizer to come to the event, take some photos, and maybe write an article about it. "Okay, I can do that." But I don't think I'll be doing this many more times. Instead I'll just go as a lurker and photograph people doing people things.
Even standing around, people are weird interesting. I did have a lot of fun catching people looking real people-y; oblivious to the fact that someone is capturing their split second of awkwardness. I need a 500mm lens now. For the gooooood shots.
Caption this!
Caption this too!
I did get all the shots I need to write an article that the organizer would appreciate. I think maybe I'll pass next time somebody wants photos of their car show and just go do things on my own accord. That's way more fun. Car shows are cool and I understand their intended purpose, but I guess I'm just kind of bored with them. What do you think about car shows?
More for your time: