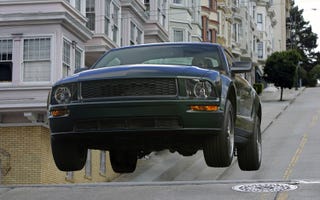 Although, to be fair, it started yesterday. Was going for a walk in a new-to-me park between work and volunteering, and I just kind of realized it. It's weird, after being down and in a rut emotionally for a long time, how nice it is just to... I dunno, feel nice. Who knows how long it'll last, but I'll try to keep this going.
Have a good weekend, Oppo, and enjoy this early spring weather.
To keep it car related, post whatever car makes you happy.