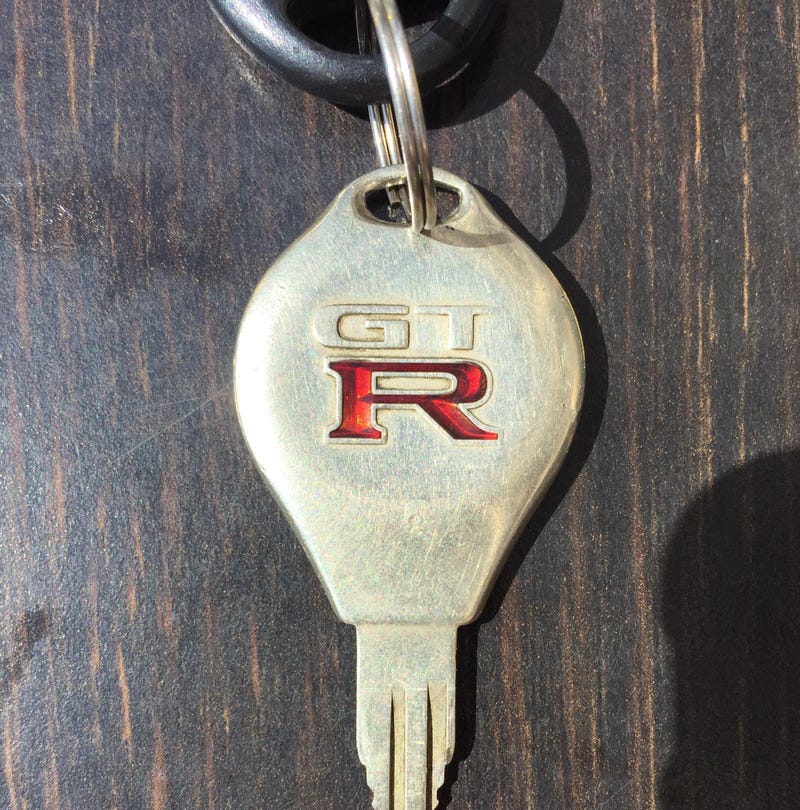 (Full Disclosure: I met a person from the Internet and didn't get stabbed. In fact, it was an awesome experience, and it turns out Doug is genuinely cool and a very nice guy. He found the time to meet me and a buddy in DC for a meal, and he even let us drive his newly imported R32. Thanks, Doug.) (I also ate a burger that was sandwiched in between two grilled cheese sandwiches instead of burger buns, so that was awesome too.)
Doug is going to do a write up on it soon I think, so I'll be brief: it was awesome. The car is in great shape, it looks great, sounds great, and shifting with your left hand is super weird. I also may have tried to drive away with the hand brake engaged. I was nervous.
To recap, in 2 hours I did the following:
1. Met Doug, Doug was awesome.
2. Ate a burger with grilled cheeses instead of buns, awesome.
3. Drove a JDM R32 in DC, awesome.
No matter how you spin it, that's a great two hours.
BONUS:
Doug just sent me this-