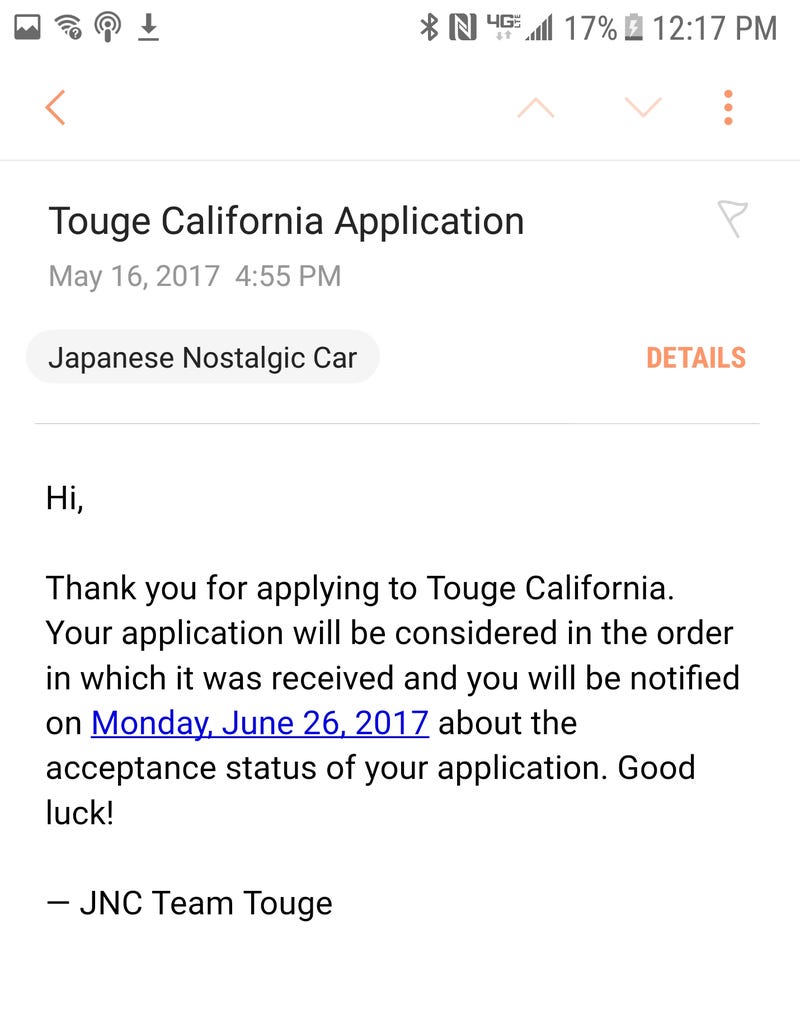 It is a little cooler today, so I am driving the Sunchaser. I am worried about this rally. I found a typo in my application.
Mine is an RA43 Celica, like this one.
I mistakenly typed RA44 on the application.
I think I am just nervous about whether wr will be invited.