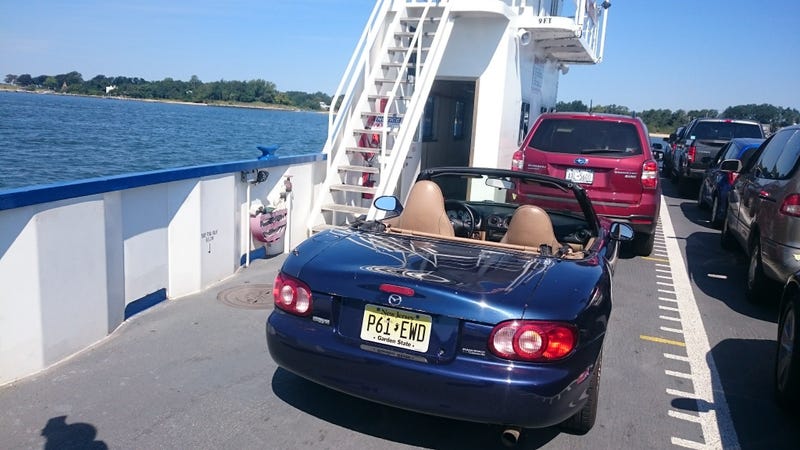 This weekend, I'm out in the Hamptons with my girlfriend having a relaxing vacation. For Saturday, we decided to go check out Shelter Island which requires a short ferry ride to get there.
Taking my car out to sea is a first for me! It was a very short and efficient ride and then we were off to explore the island. We were told that it would be relaxing and quiet there, but I didn't realize how true that would be. Compared to the hustle and bustle of Sag Harbor, this island was a ghost town! But in a good way. It was just serenely quiet and beautiful.
Just a very nice day for top down motoring around the tree covered roads and checking out the different beaches scattered across the area. We spent part of the day kayaking and just had a nice dinner to complete evening.
I'm pretty bad at actually taking pictures, especially while driving around so I didn't really capture any of the cool stuff we saw. There was actually quite a bit of interesting car culture on the island. Of course you get the typical expensive cars that you find in the Hamptons but there were also many classics just cruising around. I think we saw 4 different MGs just cruising (I've never seen that many actually run), a few classic ferrarris, a Jeepster, and countless other things that I should have stopped to take a photo of. Overall just a lovely and relaxing day!