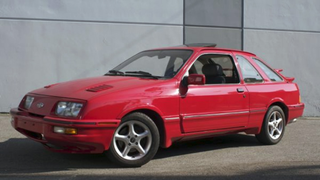 Okay so it's not really 'road tripping' per say, but on Thursday I am taking my 1986 Merkur XR4Ti bought from Hardigree on the longest (hopefully) uninterrupted drive since I bought the thing. I'm also bringing a friend and some cameras so look out for a video coming very soon.
So my question to you is, what do you want to know about the car? What should be included in the video? Do you care to see some of the weird quirks that gives the car character? You want to see some of the finer roadside attractions on the trip? (of which, I'll admit there are very few.) Do you struggle with the correct pronunciation of Merkur? Are you a strange individual that cares about MPGs?
Let me know your questions below, because I want to answer them.