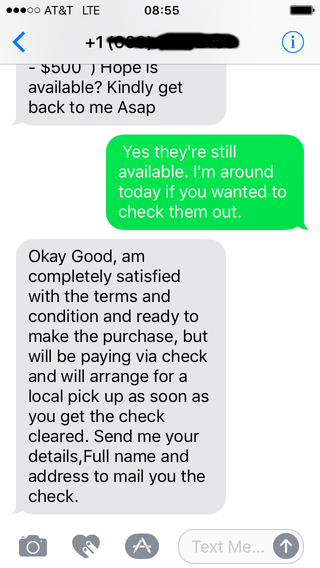 Been trying to sell the winter tires from my VW and it finally happened.
I got a scammer!
This has been an incredibly annoying ordeal. I get lots of inquiries into whether they're still available and then never hear from people again.
Kind of want to reply to this person with some bs.