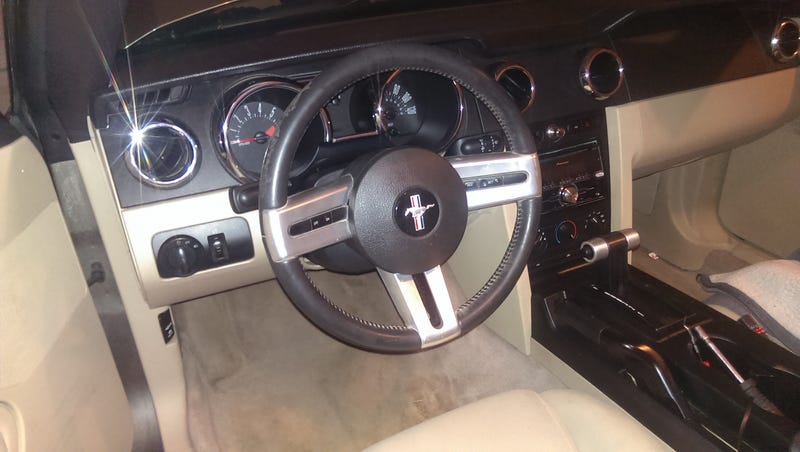 Grabbed an impact wrench and 24mm socket and headed back to the salvage yard. Ended up with this:
Cleaned it up and it looked like this.
Used it to replace this.
Here they are next to each other.
Neato. I also got a new center console lid. The latch on the old one was broken and part of the plastic lip that holds the rubber down was broken so it was curling up.
The little things make a huge difference. Also, the Miata is running and driving again! I should have it back home within the week, or whenever I get the Saturn finished and out of here.