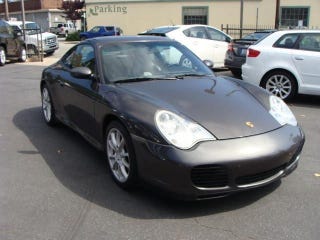 Happy to share that I am now contributing to one of my favorite websites, German Cars For Sale Blog. With a self explanatory domain name and a team of great writers, GCFSB is in my option the premiere site on the web that focuses on used Bavarian machines of all kinds.
Insane built cars, Euro haulers, seemingly docile sedans, they're all featured and all held in the same esteem on this site. If you're the kind of person who likes do go down the rabbit hole of searching for used cars on a regular basis even if you're not in the market, then you're going to be a fan of GCFSB my friend. Hell you might even learn a thing for two about a car or a brand that you didn't know before. Imagine that, the internet being used for educational purposes!
I hope you enjoy my posts and all the others. Writing about the used car market is something I've been dipping my toes in for awhile now and I'm happy to have a focus on German brands as they are currently the vehicles I find most interesting. If any of you Oppo's ever have a tip about a car that you think should be featured on the site shoot an email to tips@germancarsforsaleblog.com. That's what I did and now months later I'm contributing to the site. You just never know what spending hours of your life on the internet is going to yield.
Cheers!
Andrew Maness writes about cars because he has one and also has a computer. He's been known to drunkenly Tweet as @thisnicelife and upload photos to @theroadlessdriven. He also has a YouTube Channel and thinks talking about himself in the 3rd person is really weird but knows it's necessary if he wants to be taken seriously as an automotive journalist.