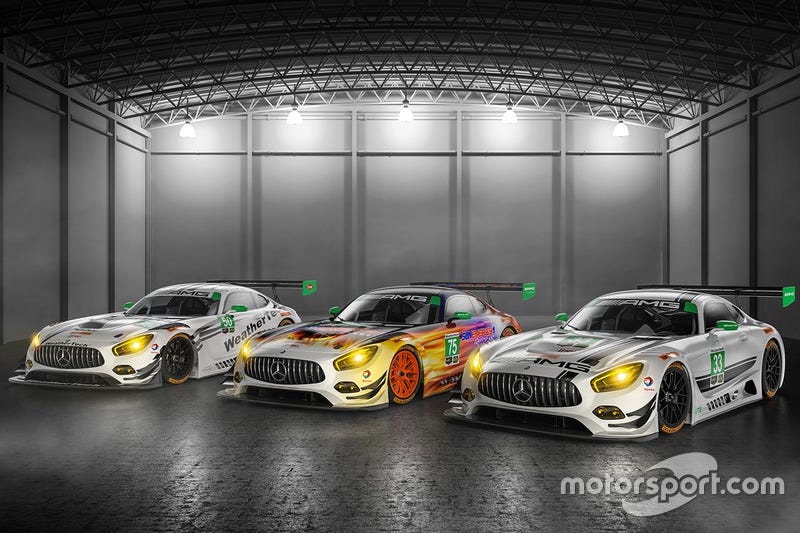 No, Dodge didn't announce their comeback to IMSA (as if that's gonna happen). Rather, Mercedes-AMG will contest GTD with their new AMG-GT3, and two teams are fielding cars.

Riley Motorsports will put the venerable Viper GT3-R out to pasture (can I buy them?), and will run the SLS-powered AMG longhood for a full season, with WeatherTech Sponsorship on RileyAMG-50, while the Kenny Habul-run SunEnergy1 will—
WHAT THE HELLFUCKER IS THAT LIVERY?!
Anyway, expect to see this pass by at The Roar.