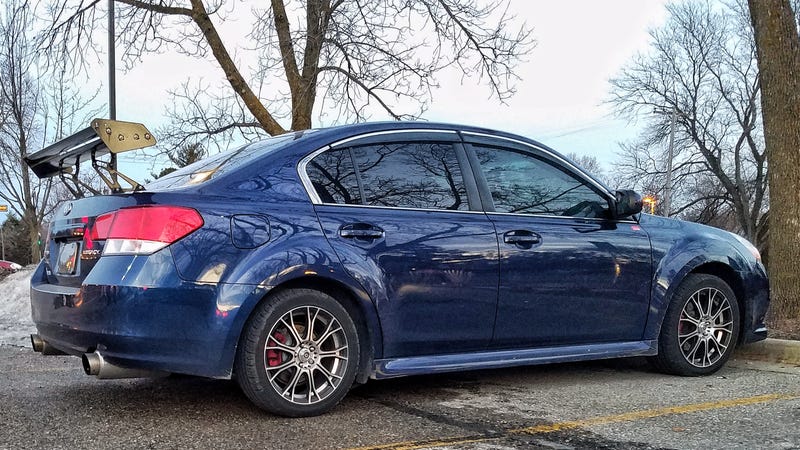 I've been semi-regularly seeing this Subaru Legacy with a silly tacked-on wing parked at the strip mall between my gym and house. Yesterday I stopped at the Walgreen's in said strip mall, so I finally got around to taking a picture of it. Let's count the performance enhancements!
While I did not perform a thorough inspection of this Legacy, I did check for any indications of turbo-ness like a GT badge or hood scoop. It has none of them. There's a small chance the owner removed these turbo indications, but given all the other things they've added to the car, I doubt it. Those things include:
SUCH DOWNFORCE wing
Meh looking aftermarket wheels
Red brake caliper paint
Slotted & drilled brake rotors
Canister style mufflers
Window visors
DOUBLE side mirror enhancements: convex mirrors and visors
Subtle K&N logo stripes on the top of the door under the mirror
License plate cover (to prevent the man from scanning my shit, man)
Dark window tint that may be a little lighter on the front windows
I can't handle all this added performance.