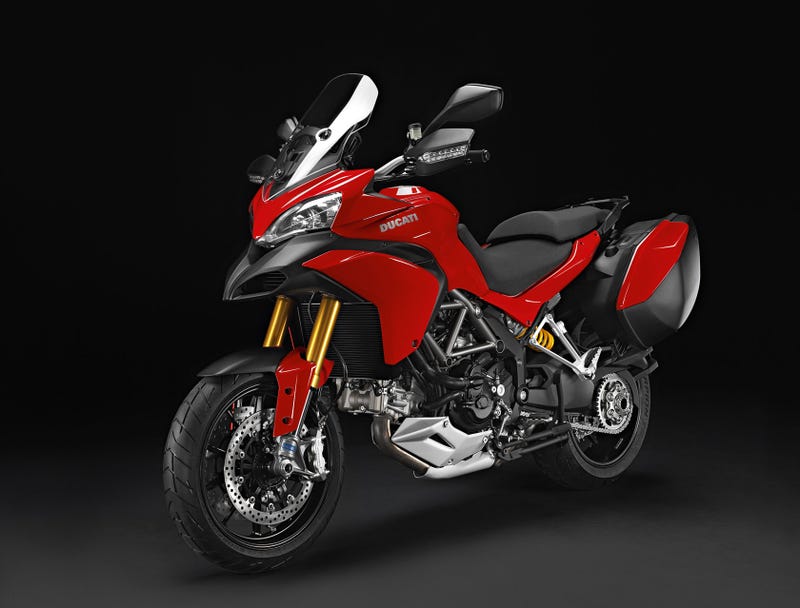 A long time ago (couple months back), I somehow found myself the chance to ride an actual Ducati (Multistrada 1200, unsure of the exact model) and for some reason, I like it except it felt down on power and torque.
That didn't sit well with quite a number of people.
Mind you, I kind of based my experience on so many factors at the time, so please don't hang me!
I was in Bellevue at the time, no backroads and traffic was constantly jammed. And I based my findings on trying to speed up on an uphill cloverleaf from I-405, and in touring mode. Mistake #1.
I usually ride bikes with 3 or more cylinders. save for the Harley V-Rod, Honda CBR500R/CB500F, BMW R1200R/RT/GS, Suzuki SV and Yamaha Super Tenere ES. Mistake #2.
The dealership that I got my Honda from is actually considering on giving me a second chance with a demo 2014 Multistrada 1200S/Monster 1200. Should I?