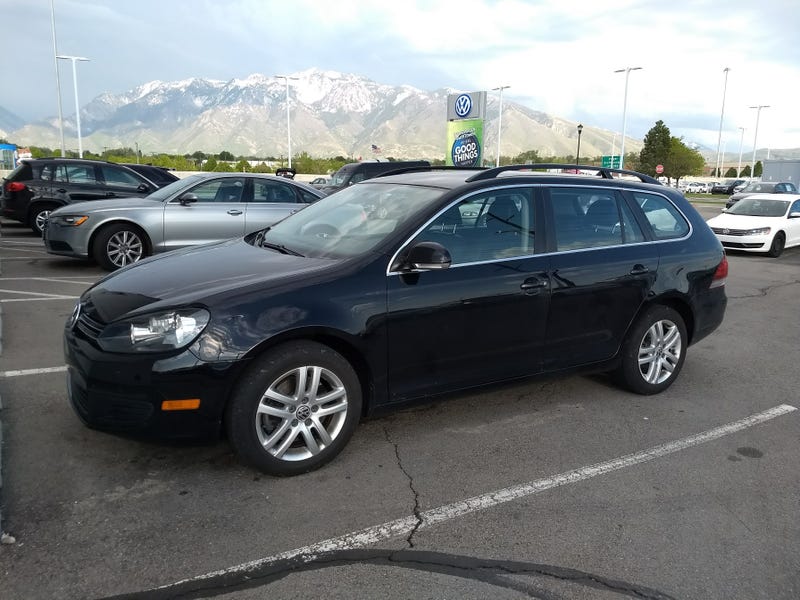 Well the NoxBox is official no longer my problem. Its off my hands and we are waiting on our check. Its always hard to say goodbye to a good car, and this was a good car. I mean, sure the fuel system exploded, and it was giving me EGR codes right up to the end, and it never really drove great in regen mode since the reflash that didn't actually solve the emissions problems but I'll miss it. Frankly, It will likely be the last stick shift my wife will ever own, and its very likely to break her unbroken VW streak.
We bought this car in October of 2010 as my wife's 3rd straight VW and our first new car. Both our kids came home from the hospital in this little wagon. 65000 miles later and here we are. I wrote this at 50,000 miles when the deal broke.
It even made it to the front page.
Bye little NoxBox.