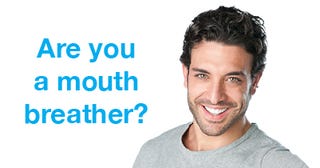 Rant ahead; was walking the dog and saw something I still can't comprehend.
Okay, so I am walking my dog, and one of the places we normally walk by is a gas station that is located on the corner of a street. One of the roadways is a 3 lane wide in each direction, the other is a two lane wide. Suffice to say, these streets can get a little busy. Now because of the busyness of this street, this gas station has an entrance on both intersecting streets (Diagram below).
Now as I walk my dog down the sidewalk, I watch a truck driving down the street, and abruptly come to a stop at the light at the intersection, which just so happens to be green for the direction he was traveling (red square = truck).
So this is already a stupid and dangerous thing to do, luckily, its 10:30 pm so there isn't much traffic. Suddenly, el-truck-o begins to reverse. In the middle of 3 lane wide roadway. backing up. into oncoming traffic.
Okay, so a totally stupid, ignorant, and reckless move.
But wait; theres more!!!
The jackass, instead of just turning the corner to use the other entrance, instead of backing up further and then turning into the parking lot like a logical human being, cuts the wheel to the left while backing up so his fucking truck is across two and a half lanes of this road with traffic barreling down on him!!!
Seriously!!!
Like how do you have a fucking license? How???
What was your thought process? Oh hey, thats the gas station I wanted to go to, I could just turn the corner and pull into it, but.... I don't like that street. Let me back up into traffic, then block all these other assholes who keep honking at me.
/rant